Orange County Whole Home Water Filtration Systems
We Make Water Safer For Drinking, Bathing & Cooking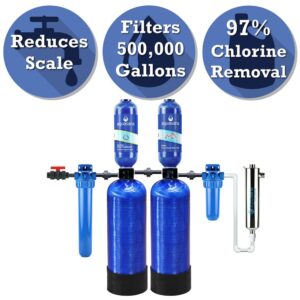 Plumbing Installs understands the water problems specific to the Orange County and Los Angeles County area and have the experience to create the right filtration system for you and your family.
There are different types of drinking water filtration systems that can be installed in your home including whole house or point of entry or point of use, under sink systems. Each will vastly improve the quality of your drinking water.
Most homeowners choose the whole house filtration systems. Depending on the level and type of impurities found in your water, a whole house water filtration can fully correct the problem.
All water filtration and purification systems are installed by our highly trained specialists. Water purification systems need scheduled maintenance to ensure maximum performance and efficiency and we can schedule a maintenance program that fits your schedule and your budget.
Enjoy These & Many Other Benefits Of Whole Home Water Filtration System
Improved taste of juice, coffee, tea, soup & ice
Eliminate the need for expensive bottled water
Cleaner dishes, china, silverware & glasses that are spot free
Leaves skin feeling smoother after bathing
Eliminates spots, streaks & scum on fixtures, tubs, showers & more
Use 50% less laundry & dishwashing detergent
Eliminates mineral build up in pipes, extends the life of washing machines, dishwashers & water heaters
Reduce chlorine & pesticides in water
Home Water Treatment & Conditioning
Are You Worried About What's In Your Water? Maybe You Should Be.
Recent tap water tests in 29 cities found two or more pesticides in the drinking water of 27 of 29 cities, three or more in 24 cities, four or more in 21 cities, five or more in 18 cities, six or more in 13 cities and seven or more pesticides in the tap water of 5 major U.S. cities.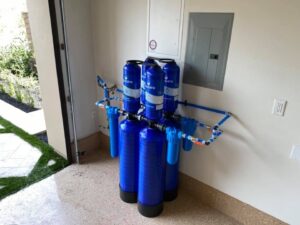 How did the Orange County area do? Not so good. Tests found 18 chemicals that exceeded federal and state health guidelines, compared to the national average of four. Three chemicals exceeded EPA legal health standards, against the national average of 0.5 chemicals. A total of 46 pollutants were detected, compared to the national average of eight Yes, it's time to be concerned about what's in your drinking water and Plumbing Installs of Huntington Beach is your guarantee to safer drinking water.
Our drinking water is becoming more and more polluted with metals, chlorine, bacteria, chemicals, pesticides and many other harmful materials. These contaminants make their way in to our bodies, affecting our health in numerous ways.
Water filters, purification and conditioning systems can remove these unsafe materials. All of our innovative water treatment and filtration systems will solve your water problems and deliver cleaner and healthier water for you and your family to enjoy.
The first step to better water is easy . . . just call 1(714) 455-9346